As many of you all know, I am a BIG fan of Frida Kahlo. Big fan may be an understatement. For me, being a Frida Stan has very little to do with her artwork, and everything to do with the woman behind the art.
Clearly, I love Frida's use of vibrant colors, her insane fashion choices, her commitment to her favorite motif (herself!), and her deep dive into macabre, surrealist dreamscapes, however, it's always been Frida's sassy tongue, ability to stand up to the Man, National pride, and unmatched physical and emotional resilience that has made me fall deeper under her spell.
I don't just love her because it's the trendy thing to do (although both me and Beyonce have adoringly tried to pull of her essence during book character parades and even the Women's March).
I don't just love her because her acrobatic braids, gloomy skeletons, personified fruit baskets, animal sidekicks and flirtatious smile are plastered to tchotchkes near and far, although I do.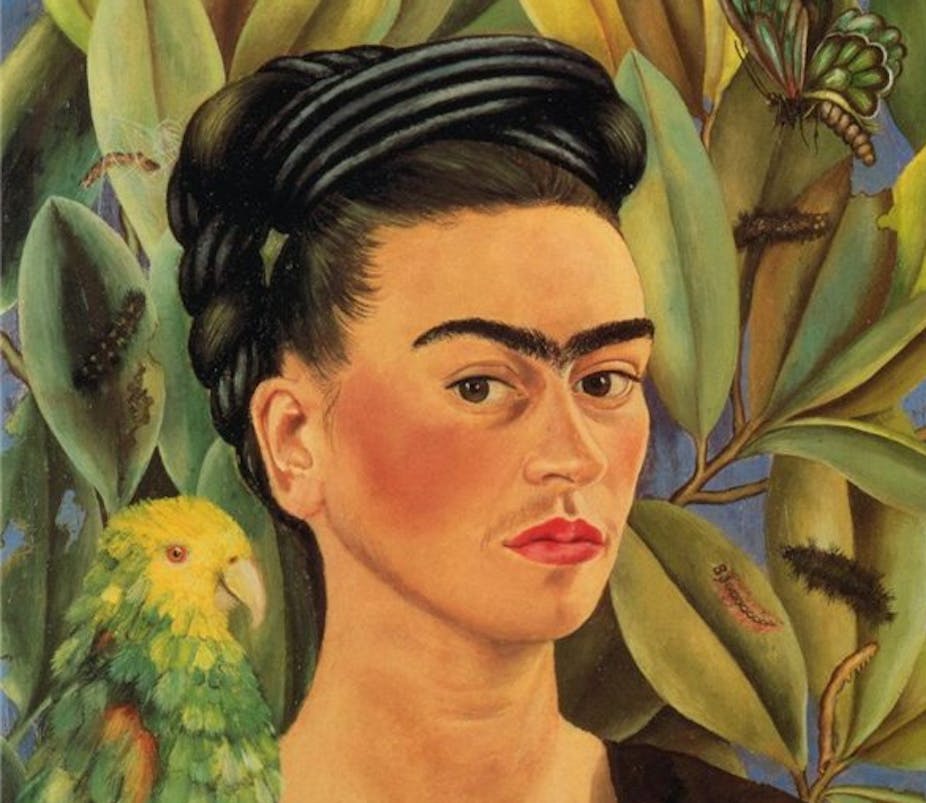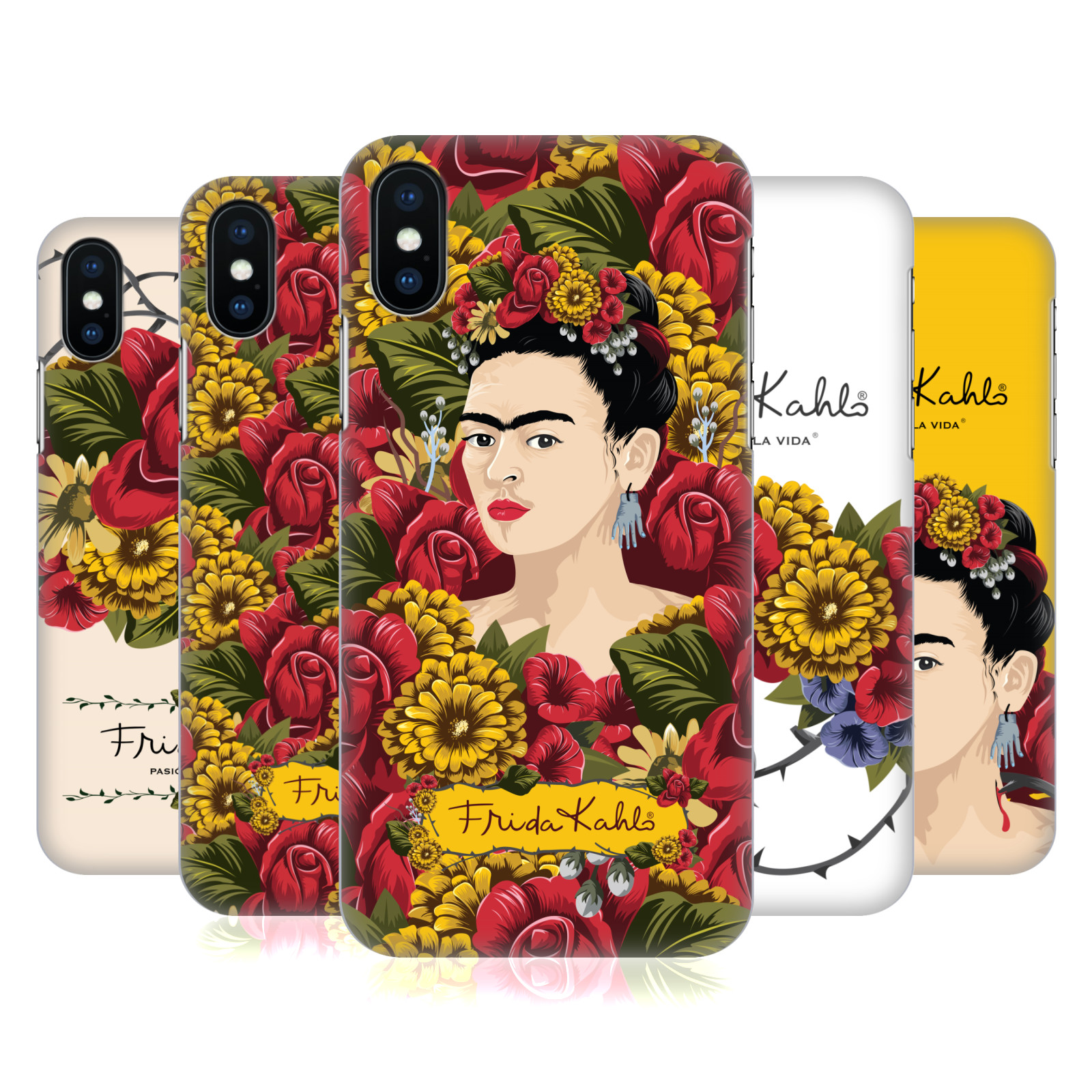 I love her for using art as a communication medium. As great artists should.
I imagine her sipping espresso and eating pasteles, like the ones you can find in the bakeries on every corner throughout her boujee neighborhood of Coyoacán in Mexico City, sitting in the garden of Casa Azul (the dreamiest place on earth), toiling about her daily artistic process. Here I am trying to do just that.
"What to paint? What to paint?" she might say. "Unicorns? Rainbows? Hearts and smiley faces? No! I have an idea! How about the womb-stealing pain of infertility? The bogus ideals of feminine beauty? Physical disabilities? Corrupt governments? The loyalty of animals or better yet, disloyalty of sisters and husbands! Visibility of indigenous peoples? Sure! Depression? Yes! How about identity? OK!"
You know what Frida probably never said?
"Let's paint something PRETTY!"
Although this portrait of Frida's sister, Christina, is so. darn. pretty.
As a teacher of young kids, I really try to instill the value of making sure the art they create says something. It can absolutely be pretty. Yes, please. But how about pretty AND something. Just as a person would like to be know for being more than just pretty, so, too does art.
Frida is a very helpful artist when trying to broach topics such as body positivity and self love with students. The attention, care, and confidence she devoted to her physical appearance is unmatched. Frida's short stature, crippled leg, upper lip hair, wheelchair, and unibrow are never things that detracted from her beauty and magnetism. Her artistry and image, however calculated and curated they were, made a consistent effort to take the things an average person may see as flaws, and turn them into superpowers. Self confidence can do that. Being fearless in the face of what others think about you gives you the freedom to embrace your uniqueness for good.
So today, in the name of "Oh wow I could really use a haircut, shave, run, visit to the dentist, new roll of deodorant, and some sun on my cheeks, but can't because of shelter-in-place measures" let's all let our symbolic unibrows grow wild and free together and be better for it.
Borrow your moms eyeliner and pencil in a bold brow right smack dab in the middle of your forehead. Make one out of paper like we did and tape it on your face. If your parents are really cool, use washable marker (I mean, all bets are off at this point, right?), and parade your unibrow of confidence around the park–scratch that–use FaceTime to call your grandparents. Make a poster describing something that makes you proud of yourself. Take a selfie of yourself rocking your newfound confidence. If someone (your grandparents) asks what you're doing or why, become a megaphone for Frida. Teach them something about this unlucky but persistent painter. Share something you love about yourself and then ask them what they love about themselves.
When you finish with your Confidence Call, create a ZOOMED IN self portrait emphasizing a physical trait that may have once been the source of insecurity, but presently makes you really proud. Gap in your teeth? Amazing! Mole on your chin? Cool! Scar on your forehead? Wow, neat!
Here's a self portrait I made yesterday with Sumi Ink and rice paper of a large mole on my right shoulder that used to cause me such stress as a kid whenever I went to the beach or pool. I used to walk around covering it up when I wore a bathing suit, which ended up looking like I was pledging allegiance to the flag all day long. Subconsciously, perhaps I always wear my long braid on the right side, as if I'm trying to cover it up. As an adult, I've grown to like my mole and I don't think twice about the doubts it once gave me. I even kind of like it now.
If confidence is already your thing, create a ZOOMED IN self portrait of something you LOVE about yourself. It does not have to be on your face. If you like your feet, draw, paint, sculpt or collage your feet. Try creating your self portrait from a new and surprising angle so the piece looks a bit abstracted. Here are a few examples from the internet that fit the bill.
I can't wait to learn what you love (or have learned to love) about yourself. Here are a few outstanding responses I've received so far that are truly remarkable, honest, and reflective in ways that only art can inspire!
My leg and why I like it by Leo (4th grade)
I chose my leg because it is good for a lot of things. With your legs you can run, jump, kick a ball, climb, walk, step and swim. I am shorter than most fourth graders and my leg may be short but looks can be deceiving. I can actually run really fast.
Name of artwork:
"Idle leg"
Materials:
Mixed media (picture of ankle with add-ons: marker and wrapping paper)
Type of art: Collage
Ms. Conant, Think Tank Teacher
I used to hate  my profile because my mom told me it was exactly like my grandmother's and I wanted it to be my own. Now I like the connection between both sides of my family. Something I love about myself is that I have a sweet scar on my right hand. It reminds me that we can all get through hard things and some of those scars makes each of us unique.
Ms. Bomba's friend, Katie
One thing I noticed is that I made the things I don't like as much more noticeable aka "worse" in the drawing than they are in real life. My nails are clubier and my wrist bonier in the drawing than they are in reality. Interesting!
I'm FRIDA be ME, you're FRIDA be YOU!
Send images of your work to me via email or txt (Maury-you know what's up) or tag me on Instagram #sudiomaury.